Online Customer Reviews
Maybe you were referred to Granite Bakery by a friend, a family member, or even your florist. Their past experience sent you our way. Well.... just in case you were wondering, here is what hundreds of our past customers had to say.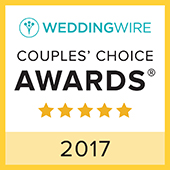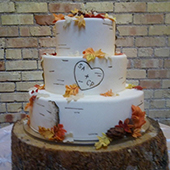 Customer Reviews

"Very friendly customer service, a cake that was beautiful and delicious without having to pay a ridiculous price. Delivery and set-up at the venue made it easy and one less thing to worry about. Would reccommend to everyone!"
"Granite Bakery provided my wedding cake and the groom's cake. The cake was visually stunning and absolutely delicious! I loved that I could have different flavors on every layer. The cake was so moist....I received many compliments on how good it was! The detail was beautiful, and the ability to borrow a stand from them (without extra charge) was very nice. The price was very reasonable, and the customer service was wonderful. I love Granite Bakery, in general, so was not surprised that the wedding and groom's cakes turned out as good as everything else they make!"

"Granite Bakery is amazing! Our wedding cake was delicious and people continually told us so. It was easy and simple to go into the bakery and choose our flavors and design. Granite makes a beautiful cake with a reasonable price. Yay Granite Bakery!"